After defining the ecosystem of planetary surface missions, we decided to perform some early concept evaluation of our 50 initial ideas for a mobile execution device . To do so, we recruited 3 NASA staff members to provide a critique of each idea, based on their prior experience and understanding of planetary surface activities and ISS EVAs.
After introducing our project scope and focus of a mobile execution device, we pitched each idea, and invited the staff members to "vote" on the 4 ideas they found most appropriate or insightful. In addition, we received critical feedback on ideas which may be flawed based on incorrect assumptions or limited information.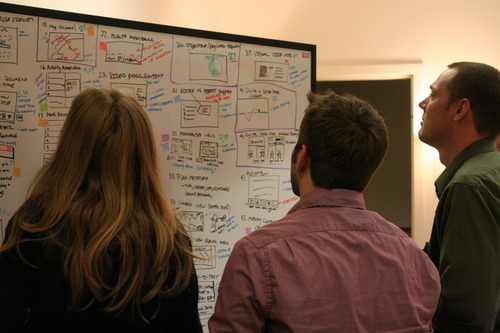 After this early concept evaluation, we plan to pair down our 50 ideas to a core set of features that will be incorporated into a mobile execution interface. In addition, we will validate each feature against a scenario of use, specifically, an imagined mission on the lunar surface.