As part of the process that NASA requires every year, we will undergo 2 Operational Readiness Tests (ORTs) in preparation for what is called "Landing Day" where we will evaluate our final prototype.  Our first ORT is this friday (June 16th) and we are simultaneously iterating on our prototype and preparing for this event.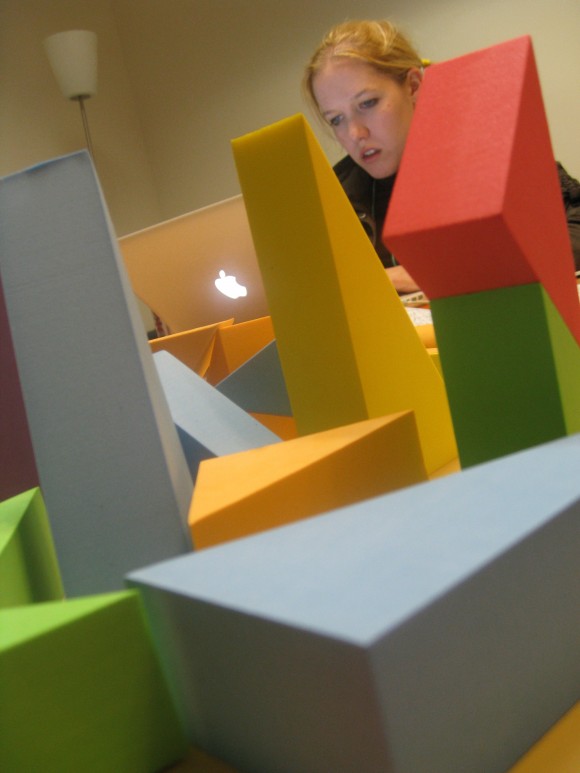 Participants will be asked to use our mobile device (prototyped on a touch screen for this iteration) to follow a plan to visit 4 stations, perform EVAs which include "geological" observations (simulated with colored block formation), and be back to basecamp by a hard deadline.  1 station is marked as the highest priority, and at least one activity at that station depends on an observation from a previous station.  We are hoping that the plan is too long for the time allotted and that participants will have to dynamically replan when they realize that there is no way to perform all of the EVAs.  Hopefully, our interface provides them with the appropriate information to help them feel confident in their replanning decisions.
Today we will test the length of our plan by taking the golf cart around campus and estimating times as we go.  We will also be testing our procedures by asking NASA folks to perform the observations in the office.  The goal is to make sure that the steps are clear, and that the answers are easily related.  We do not want to confuse our participants on ORT day.